Home Energy Audit in Newport News, Norfolk, Virginia Beach, Hampton, Chesapeake, Portsmouth, Williamsburg, Yorktown
Residential Energy Assessment and Evaluation Company in Virginia
Contact Us For
A Home Energy Audit*
Common Home Energy Problems:
High electric bills
High oil or gas bills
Frequent allergies or respiratory problems
Rooms that are too hot
Condensation on windows
Dr. Energy Saver is your local energy saving company offering whole house energy audits in your neighborhood.
Our energy assessment is a detailed report that shows where your Virginia home uses and loses energy and how to fix it. Contact us today to transform your home into a comfortable asset.
What our comprehensive home energy audit offers:
Evaluation of the strengths and weaknesses of the exterior and interior home environments
Thorough diagnosis of your home's energy consumption
Analysis of where your utility money is being spent
Prioritized list of best opportunities for savings
Not every home has the same generic energy problem; that's what makes our company stand out from the rest. Unlike traditional contractors specializing in just one service, Dr. Energy Saver is a multi-faceted energy service company that has the ability to test and fix any home energy problem.
We have the expertise in home insulation, heating & cooling systems, windows & doors, and water heaters. Contact us today for our whole house energy audit or for a Free Estimate on any of our energy saving solutions. Our service area includes Virginia Beach, Norfolk, Newport News, Hampton, Chesapeake, Portsmouth, Williamsburg, Yorktown, Suffolk, Gloucester, Seaford, Smithfield, Poquoson, Carrollton, Toano, Lanexa, Hayes, Gloucester Point, Barhamsville, Fort Eustis, Surry, Fort Monroe.
Upgrade Your Home with Solutions For Reducing Energy Usage
Energy consumption is much more complex and advanced then simply just shutting off your lights when you're not using them. In fact your energy system in your home is a series of interdependent systems, meaning there is a mutual relationship between every energy system of your home. So an upgrade to one energy system will improve the efficiency of another system and ultimately improve your total energy efficiency. For example, if your home has significant air leaks throughout it's system - an air sealing upgrade will improve your insulation; therefore, improving your HVAC system's efficiency and ultimately improving home comfort and lowering your energy bills.
Our whole house energy audit is a comprehensive approach that includes every possible aspect of your home's energy consumption. Unlike other smaller contractors who specialize in one area of home improvement our comprehensive assessment will show you what your home's biggest weakness is. Every home is different, so one particular home's biggest weakness may be it's insulation (or lack there of); whereas, another home's biggest weakness may only be it's windows.

Contact us today by phone, 1-757-969-6004 or online to schedule your home energy audit in Virginia. Our service area includes: Norfolk, Virginia Beach, Newport News, Portsmouth, Chesapeake, Hampton, Yorktown, Suffolk, Gloucester, Williamsburg, Seaford, Smithfield, Poquoson, Carrollton, Toano, Lanexa, Hayes, Gloucester Point, Barhamsville, Fort Eustis, Surry, Fort Monroe.
Not all home energy audits are the same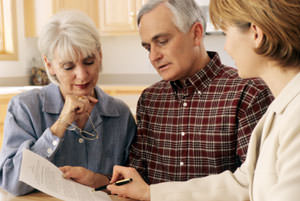 Our energy assessment helps you save. A whole house energy audit by our company will not only locate all your energy weaknesses but our audit prioritizes what your best saving opportunities are for maximum return.
Our company, Dr. Energy Saver, offers Virginia residents a comprehensive whole house energy audit. Our comprehensive approach is a full investigation of your entire home - testing, evaluating, and examining your home's energy system. Receiving a limited energy assessment from smaller companies and weatherization programs can be misleading and can actually lead to more problems.
Think about it, an energy audit is supposed to survey and evaluate the energy flows in your entire home. Incomplete audits often overlook areas of significant energy losses and simply point out obvious fixtures. Because energy systems are complex systems it's imperative that the right energy steps are taken in the right order.
Our energy assessment will not only show you where you're losing energy, our report will prioritize and focus on your best opportunities for energy conservation and savings. This way you'll receive a customized approach that will suit your home's specific needs for energy savings.
Looking for a price? Get a no cost, no obligation free estimate.